Digital Tomato
Lampredotto is a typical Tuscan dish originating from popular Florentine cuisine. It is a very tasty dish prepared with the abomasum, the fourth stomach of the bovine, cooked in a particularly rich and tasty broth.
The origin of Lampredotto
Lampredotto was originally born as a poor dish, a way to use the parts of the animal that were usually discarded, i.e. the fifth quarter. Over time, however, its destination has changed and it has become a very popular dish requested by all segments of the population.
 Bambi is linked to lampredotto by a very strong tradition. The recipe we use for our lampredotto has been handed down for over 100 years, ever since the founders of the family worked as tripe makers in the San Frediano district.
Where and how to eat lampredotto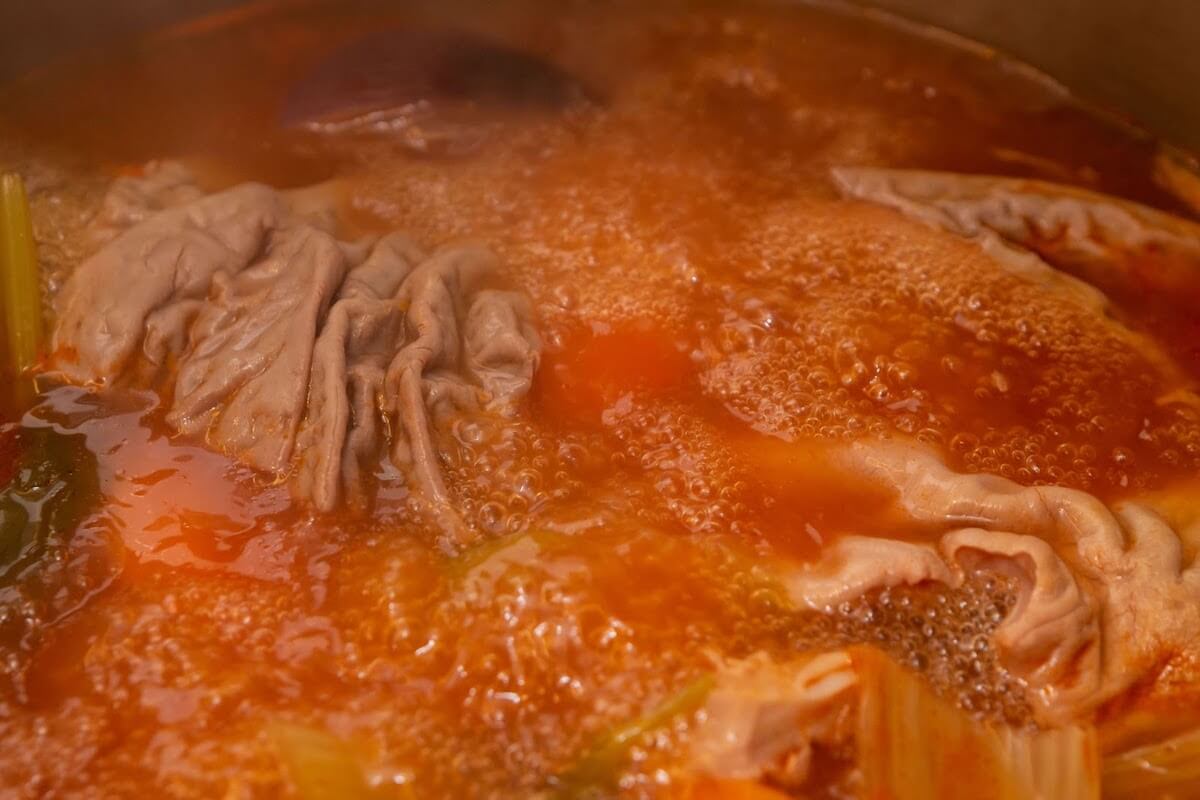 Today Bambi offers lampredotto in its stores at the Central Market in Florence and the I Gigli shopping center in Campi Bisenzio, but also its stores in Milan and Turin – always at the Central Market – to make Tuscan cuisine known even outside the regional borders.
Bambi's lampredotto is served classically: either inside the rosetta, the classic sandwich used to make the lampredotto sandwich, seasoned with salt and pepper and with the sandwich dipped in broth, or again with the addition of salsa verdeand/or hot sauce for give an extra flavor boost. For those who want to stay light and give up carbohydrates, a plate version is also available, therefore without bread.
In conclusion, lampredotto is a Tuscan dish with a long tradition, much loved by the locals for its intense taste and unique texture but over time it has also become a must for tourists who come to Florence from all over the world. At Bambi Trippa and Lampredotto, you can try all the unique and unmistakable flavors of this dish therefore, if you are a fan of traditional Italian cuisine, do not miss the opportunity to taste this specialty during your next trip to Florence or other stores!
https://www.bambitrippaelampredotto.it/wp-content/uploads/2023/02/Bambi_21Apr_018.jpg
800
1200
Bambi
https://www.bambitrippaelampredotto.it/wp-content/uploads/2019/08/LOGO-BAMBI-TRIPPA-E-LAMPREDOTTO-BIANCO-08-1-1030x515.png
Bambi
2023-06-14 16:08:39
2023-06-14 16:09:17
What is lampredotto?